Shake on the Lake announces 2016 Western New York Winter Tour of David Sedaris' The Santaland Diaries
Join Shake on the Lake on our first Winter tour to Geneseo, Dansville, Perry, and Rochester!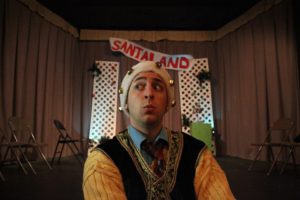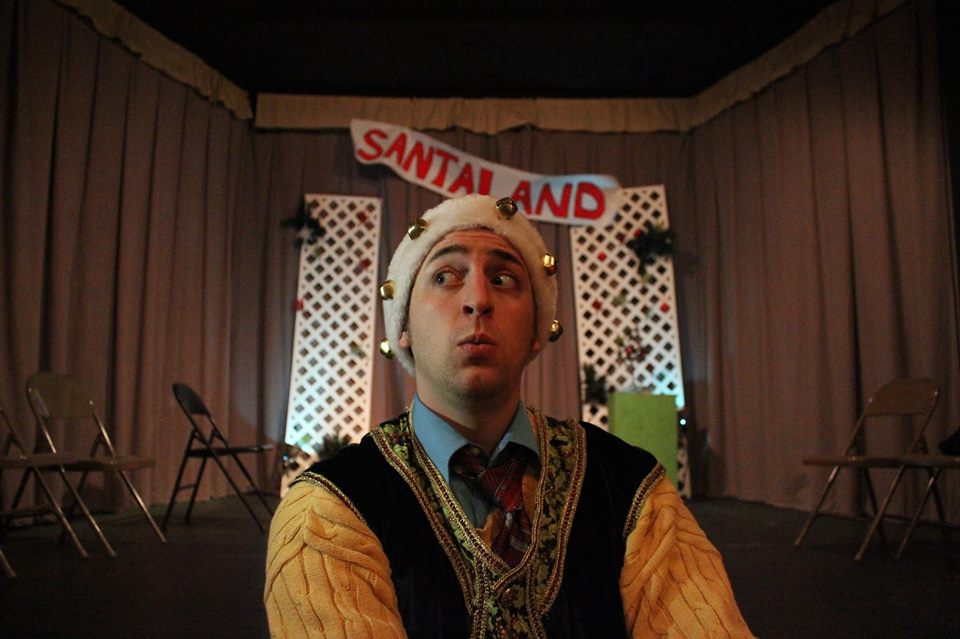 In THE SANTALAND DIARIES, American humorist and frequent contributor to NPR's 'This American Life,' David Sedaris, explores all the merry wonders and maudlin realities of the Christmas Season's most magical place, Macy's Department store in New York City! Shake on the Lake favorite, Jordy Neill (Sir Toby, TWELFTH NIGHT), takes on this one-person show recounting David's early years as he transitions from unemployed writer to a magical (if reluctant) Christmas Elf in Macy's Santaland. In addition to the thousands of colorful customers he encounters, he meets a tyrannical Elf trainer, Christmas gnomes with soap-opera dreams, and a sprinkling of drunken Santas. Yet, however tired and beaten he may feel from long days of retail and red tights, the arrival of a new Santa hints there may still be some Yuletide magic in store this Christmas Eve.
Thursday December 15 – 7:00 p.m. Wadsworth Homestead, 4 South Street, Geneseo, NY
Friday December 16 – 7:00 p.m. Dansville ArtWorks, 178 Main Street, Dansville, NY
Saturday December 17 – 3:00 p.m. and 7:00 p.m., Genesee Dance Theatre School, 33 South Main Street, Perry, NY
Sunday, December 18 – 3:00 p.m. Writers & Books, 740 University Avenue, Rochester, NY
The show is intended for audiences 13+.
Tickets are $20 and are on sale at eventbrite at this link: https://www.eventbrite.com/o/shake-on-the-lake-12223236883 and each venue.