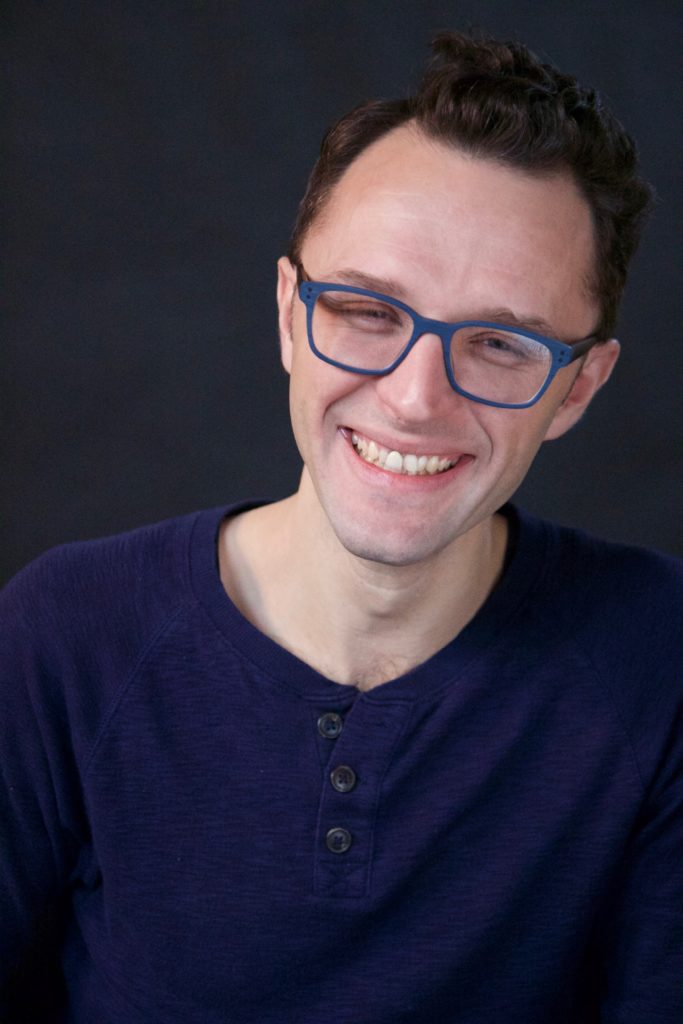 Josh Rice
Co-Founder and Producing Artistic Director
Josh is a theatre artist specializing in physical performance, improvisation, and puppetry. He relocated to his hometown of Perry, New York after being awarded a Wyoming County Rural Arts Initiative Grant. Through that grant, he produced and founded the New York State Puppetry Festival and opened Theatre@37 in an abandoned Main Street storefront. Past SOTL credits include Mercutio in 2017's Romeo & Juliet; Puck in 2014's A Midsummer Night's Dream; and he directed 2017's puppet-infused adaptation of A Christmas Carol. Josh was a puppeteer in Dan Hurlin's Demolishing Everything With Amazing Speed at the Holland Festival, Bard Summerscape, and the American Dance Institute. He was also the head puppeteer, assistant director, and builder on Shank's Mare, a collaboration between Tom Lee and fifth-generation Japanese Puppet Master, Koryu Nishikawa V (Hawaiian Tour, Japan Tour, U.S. Tour, La MaMa ETC, & Ringling International Arts Festival); Petrushka with the NY Philharmonic Orchestra (The Barbican); The Scarlet Ibis (HERE Prototype Festival); Janie Geiser's Reptile Under the Flowers at St. Ann's Warehouse; and his own original work, The Marooned at New York State Puppet Festival & Dixon Place; The VaudeVillains and Composite Portrait at La MaMa; The Tempest, directed at Shake on the Lake and Sarah Lawrence College.

He is a Teaching Artist with the New Victory Theater, Young Audiences of Western New York, and Adjunct Theatre Faculty with Pace University, where he founded the Pace Performance Series and the Pace Devised Theatre Festival, and toured the devised ensemble piece, Should I Kill Myself or Have a Cup of Coffee? with his students to the Barcelona Institute of the Arts, where he also co-directed the devised piece, 7 Floors.

He co-taught Culturehub with Tom Lee and Jeanette Yew, a puppetry and media class taught via telepresence with the Seoul Institute of the Arts at Sarah Lawrence College and CultureHub NYC. Josh and his projects have received NYSCA funding from 2012-2018, he was a 2015 Artist In Residency with Sagafest in Iceland where he developed his puppetry installation, Tiny Vikings; he had a 2015 Celebration Barn Theater Arts Incubator Residency; a 2015 Regional Economic Development Council Grant; a 2015 Seniors Partnering with Artists Citywide (SPARC) Grant from the NYC Dept. of Cultural Affairs for his puppet project, Suspicious Shadows; and was awarded a 2014 Creative Community Fellowship with National Arts Strategies for his work as Founder and Director of the Mnemonic Theatre Project, his puppetry program with seniors living with Alzheimer's and Dementia, that was featured on the PBS documentary series, Visionaries.

Josh has an MFA in Theatre from Sarah Lawrence College (2014) and a BA in Theatre from SUNY Brockport (2003).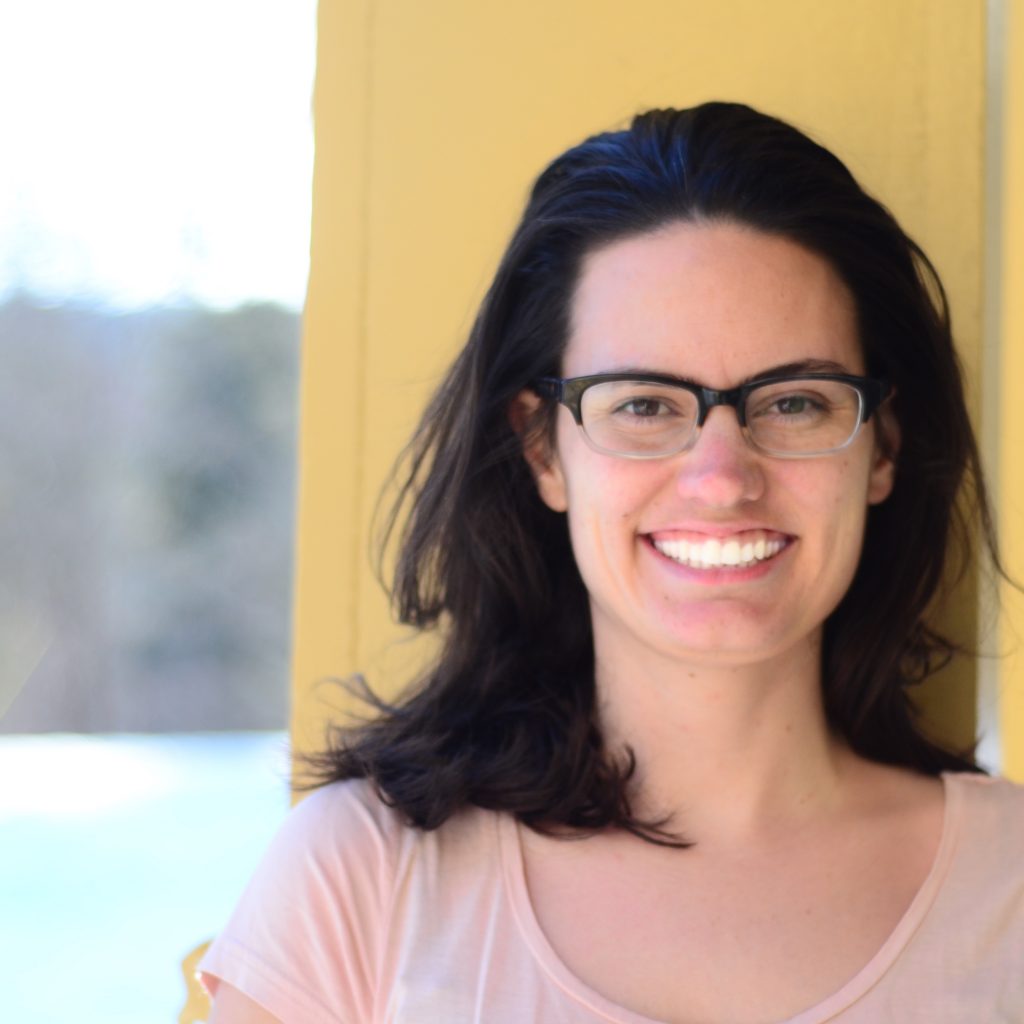 Pilar McKay, Ph.D.
Co-Founder and Managing Director
Pilar McKay is a communication professor, rural arts and culture advocate, and active creative placemaking practitioner. Committed to applying theory in practice, she serves as an accelerator on many rural-based start-up projects. At Shake on the Lake, she manages marketing, public & community relations, graphic design, social media, development, and other managing director duties for the organization.

In addition to this work, she is one half of Rural Arts Weekly, a social media and digital literacy project for artists and art advocates. She is also the Associate Director at the Arts Council for Wyoming County and an owner of Silver Lake Brewing Project in Perry, New York.

Pilar returned to Perry, New York, her hometown, after studying Rural Sociology and Applied Economics & Management at Cornell University (College of Agriculture and Life Sciences) and receiving a Ph.D. in Social Research Methodology at University of California, Los Angeles (College of Education & Information Sciences). She has taught public communication and social science at the Newhouse School at Syracuse University, American University, the College at Brockport, and Genesee Community College.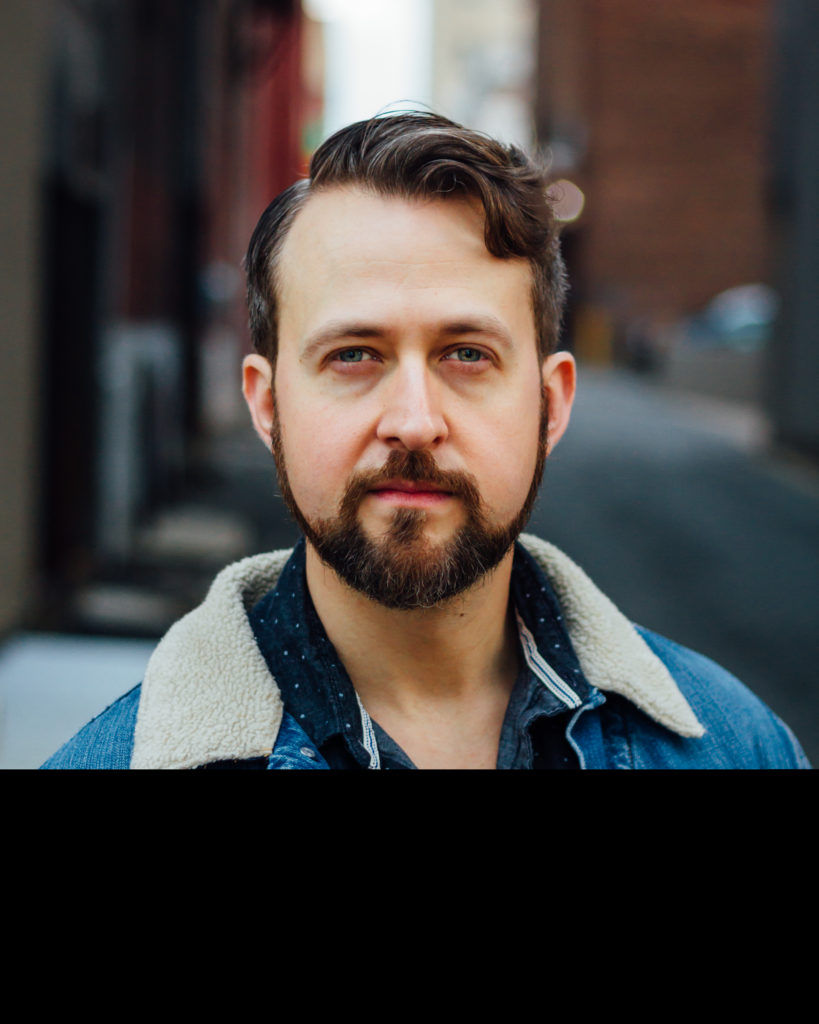 Chad Bradford
Associate Artistic Director
Chad has been involved with SOTL since its first year - in various creative capacities including actor, director, and composer. Chad has been Prospero in The Tempest, both of the Antipholus brothers in The Comedy of Errors, as well as one of the trio of madmen in the inaugural production of Complete Works of William Shakespeare (Abridged). Chad also directed Shake on the Lake's A Midsummer Night's Day, Twelfth Night, Santaland Diaries, Romeo & Juliet, and Richard III. Chad is also an accomplished director with work at Arkansas Shakespeare Theatre, The Studio Theatre Little Rock, the University of Central Arkansas, and the University of Arkansas at Little Rock. A native of Little Rock, Chad is now based in New York City and has worked Off-Broadway in New York, on National Tours, as well as regionally at theatres such as the American Shakespeare Center, Pennsylvania Center Stage, the Arkansas Shakespeare Theatre, and the Oklahoma Shakespearean Festival, among others. Chad was also recently selected as a Creative Community Fellow through national Arts Strategies for his project Voices UnCaged, which brings theatre arts into prisons. Chad attended Pennsylvania State University (MFA). For more information: www.Chad-Bradford.com