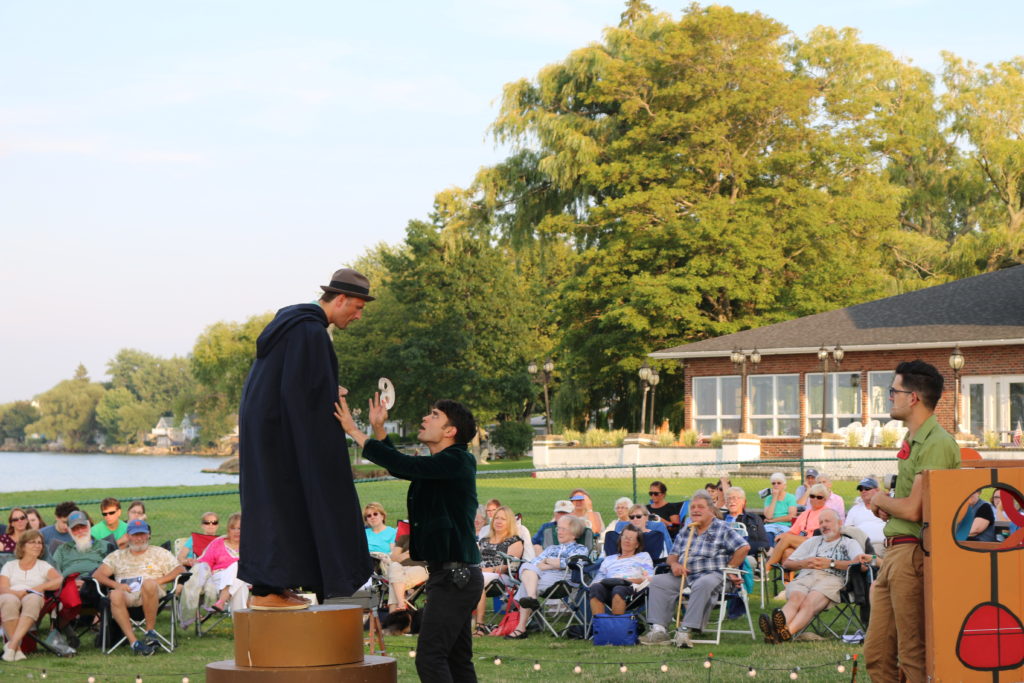 Shake on the Lake started as a summer show, and we continue to bring our original season to communities. Since the beginning, we performed fast, fun, physical shows in the "Spirit of Shakespeare" – bringing in live music, improvisation, physical theatre, stage combat and performing in natural light.
Typically, our Summer Tour takes place from the last Thursday in July through the second weekend in August. We travel with our entire set, technical equipment, and (obviously) the cast to each of our tour venues. Shows are around 80 minutes with no intermission. 
In order to host a Shake on the Lake performance, we ask communities provide electricity and contribute a show rental fee. This fee is the partial cost of the summer tour and is subsidized by Shake on the Lake sponsors who desire to make Shakespeare accessible to underserved communities.
We have performed in: Wyoming, Livingston, Erie, Monroe, Orleans, Genesee, Cattaraugus, Allegany and Niagara counties. We are always adding new tour venues in and outside of Western New York. If you are interested in hosting Shake on the Lake, please contact shakeonthelake@gmail.com 
We have past shows that can be remounted outside of the current summer tour times. Please contact us if you are interested in learning more about the catalog of shows Shake on the Lake can present and costs for a show. 
If your community wants to commission your very own Shake on the Lake inspired Shakespeare outside of the Summer Tour season, please contact us about what collaborations could be. We're have and are happy to travel!