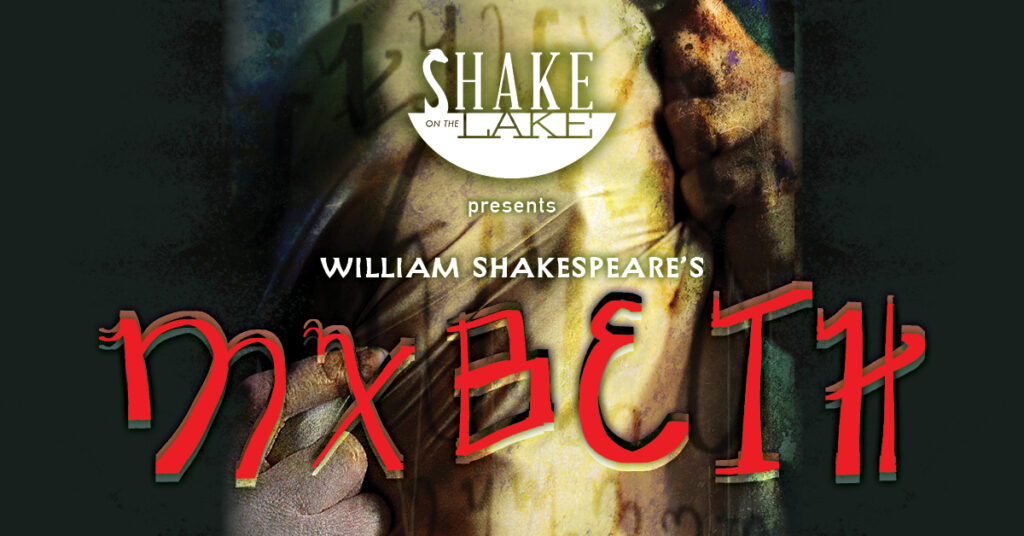 William Shakespeare's tragic Scottish Play is brought to life in an outdoor touring performance by Shake on the Lake.
Shake on the Lake (SOTL) has produced live, outdoor, professional
performances of William Shakespeare's plays since 2012, and this summer
SOTL returns to live touring for the first time since 2019, with our own
unique outdoor staging of the tragic Scottish play, MXBETH.
Shake on the Lake's professional actors bring the audience along with
the show through our intimate shows performed in daylight inspired by
Elizabethan staging practices.
"By the pricking of the thumbs, something wicked this way comes."
Once upon a dreary heath in Scotland, three "weird sisters" conjure a
prophecy that predicts Macbeth will ascend to the throne of Scotland.
How far will the war-torn general go to see the prophecy come true? A
bloodbath and consequent civil war swiftly take Macbeth and Lady Macbeth
into the realms of paranoia, madness, and to the mouth of death.
Join us at the idyllic and historic venues throughout Western New York, bring a
lawn chair, and immerse yourself into the world of William Shakespeare
in SOTL's fast, fun, and physical style of performance, featuring live
music and a professional cast of artists. Designed & staged for
Shakespeare newbies and Bard aficionados alike! Appropriate for all
audiences.
Approx. Running Time: 90 minutes with no intermission.
Touring July 27 to August 4

We request you to RSVP to the show in order to estimate crowd size.

Shows market with an * have pay-what-you-can tickets.
July 27 at 6:30 p.m. – St. Joseph's Church, Rochester, NY
Rain Venue: under the tent adjacent to the Homestead
Rain Venue: under the pavilion at the Perry Public Beach
Rain Venue: Epworth Hall, 20 Janes Avenue, Silver Lake, NY
Rain Venue: Epworth Hall, 20 Janes Avenue, Silver Lake, NY
Rain Venue: Angelica Free Library, 55 W Main St, Angelica, NY 14709
Rain Venue: Pavilion DB Bunce Elementary School, 7071 York Rd, Pavilion, NY 14525
MxBeth by William Shakespeare
Adapted & Directed by Chad Bradford
Set Design by Vinny Mraz
Costume Design by Sharon Combs
Cast: Rick Blunt (American Shakespeare Center), Ashley Winkfield, Tre Whitley, Mykenzie Gordon (America's Got Talent), Augustine Nguyen, and Vinny Mraz
Stage Manager: Emily Grierson
Assistant Stage Manager: KT Greer
Social distancing and COVID-19 safety protocols will remain in place
• All shows are 90 minutes (or less) without an intermission
• Lawn chairs and blankets are recommended for all venues
• All ages welcome
• Selected shows have student performances before
• Selected shows have an Actor Talkback afterwards
• All shows begin with live pre-show music, you are not late if you hear music