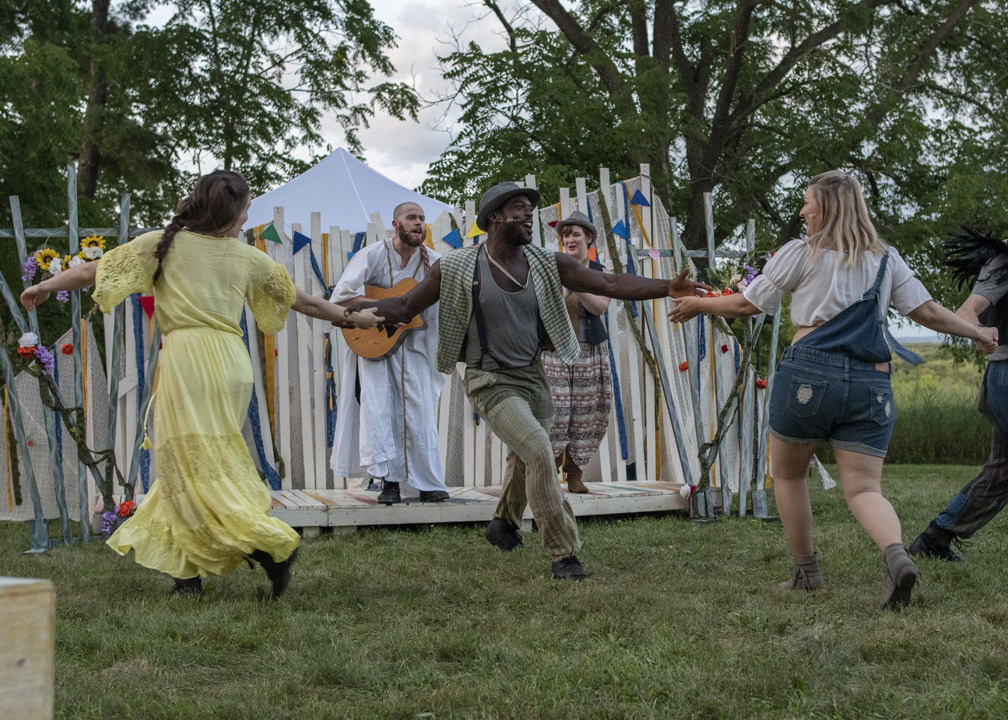 Shake on the Lake Presents…Songs & Sweet Airs
July 29, 6:30 p.m., Wadsworth Homestead, Geneseo, NY 
July 30, 6:30 p.m., Perry Public Beach, Perry, NY
July 31, 6:30 p.m. and 2 p.m., Perry Public Beach, Perry, NY
Shake on the Lake returns to the newly renovated Perry Public Beach and beyond for a performance celebration that promises to be fast, fun, physical, and musical.
Social distancing and COVID-19 safety protocols will remain in place
If you are interested in bringing Shake on the Lake to your community during our 2021 10th Anniversary tour, please email us at shakeonthelake@gmail.com. 
Shake on the Lake presents shows in the spirit of Shakespeare, which for us means:
• We bring the entire set with us and set it up, perform, and tear down within 3 hours
• We require a single electric outlet (ok two would be great) 
• We our own sound and tech and manage it ourselves
• Music is core to who we are, so expect to hear our company sing!
• Just like Shakespeare's actors, we use modern references and improv
• Fast, fun, physical productions show spectacle with stage combat and physical theater
• Audience participation is not required, but we will be interacting with you!
• Contact us at shakeonthelake@gmail.com for pricing to bring us to your community
• All shows are 90 minutes (or less) without an intermission
• Lawn chairs and blankets are recommended for all venues
• All ages welcome
• Selected shows have student performances before
• Selected shows have an Actor Talkback afterwards
• All shows begin with live pre-show music, you are not late if you hear music