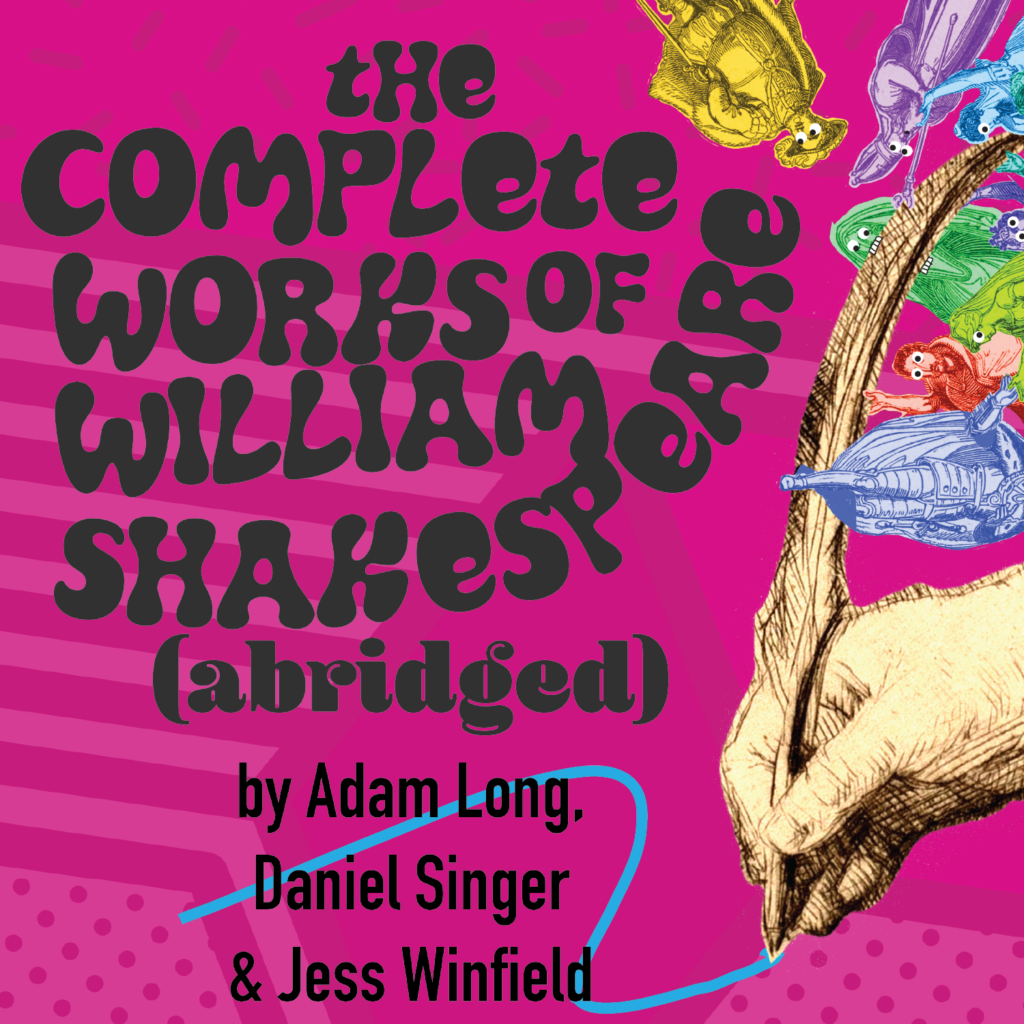 See the first show Shake on the Lake performed in 2012 – now on tour!

Touring Friday, July 14 to Saturday, August 5
Shake on the Lake (SOTL) has produced live, outdoor, professional
performances of William Shakespeare's plays since 2012, and this summer
SOTL returns on tour in Western New York!
The summer show is irreverent, fast-paced romp through the Bard's plays, The Complete Works of William Shakespeare (abridged) was London's longest-running comedy having clocked a very palpable nine years in London's West End! Three Shakespearean "super fans" weave their wicked way through all of Shakespeare's Comedies, Histories and Tragedies in one wild ride that will leave you breathless and helpless with laughter. Fun, frantic, and perfect for the whole family!
"IF YOU LIKE SHAKESPEARE, YOU'LL LOVE THIS SHOW. IF YOU HATE SHAKESPEARE YOU'LL LOVE THIS SHOW!" – The Today Show
Join us at idyllic and historic venues throughout Western New York, bring a
lawn chair, and immerse yourself into the world of William Shakespeare
in SOTL's fast, fun, and physical style of performance, featuring live
music and a professional cast of artists. Designed & staged for
Shakespeare newbies and Bard aficionados alike! Appropriate for all
audiences.
Approx. Running Time: 90 minutes with no intermission.
Touring July 14 to August 5

We request you to RSVP to the show in order to estimate crowd size.

Shows marked with an * have pay-what-you-can tickets.
Directed by Dan Matisa
Cast: Quinn Gasaway, Augustine Nguyen, and Heather Hooten
Stage Manager: Emily Grierson
Assistant Stage Manager: Amanda Kuo
Set design by Austin Aschbrenner
Costume design by Keagan Styes
Social distancing and COVID-19 safety protocols will remain in place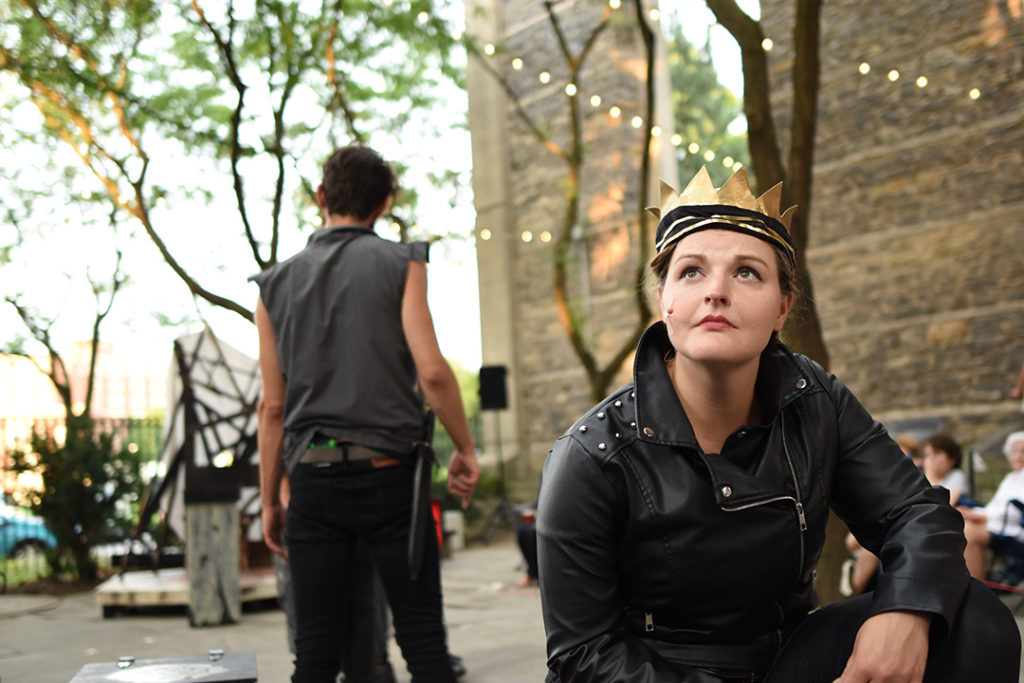 Shake on the Lake started as a summer outdoor production and has grown into a regional touring company with programming all year long.
Our season starts in April with educational programming at K-12 schools throughout Western New York. Our experienced teaching artists teach puppetry, improvisation, playwriting, and theatre arts. Often educational programming includes a final performances by students.
Shake on the Lake performances start in the summer with our Shakespeare Summer Tour. Each year we focus on one of Shakespeare's classic plays to devise our own Shake on the Lake production. In 90 minutes or less, we present the Bard in accessible, but not watered-down form. These shows can travel and have traveled many miles – communities simply pay our rental fee, and we show up with the set, sound, crew, and actors to perform in your community. The show is designed for outdoor venues.
In the summer, we also host Voices UnCaged, a program developed by Chad Bradford to bring theatre arts to correctional facilities. With a curriculum focused on students developing their own creative voice, students go from script to show in less than a week and perform for an audience of their peers.
Shake on the Lake is developing an exciting Theatre on Farms, an art and agritourism project, to follow our summer tour. Follow along as we develop our first immersive theatre pieces from classic Shakespeare plays like Macbeth and King Lear.
We end our season with a holiday classic at our home theatre, Theatre@37. Some years our holiday production is also tours, depending on the show.
Shake on the Lake is also happy discuss customized programming for your community. If you are thinking of commissioning your own Shakespeare tour, please reach out to us and we'd be happy to talk about our devising and creative process to see if it works with your community.
Learn more about our programming here: