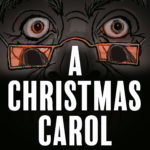 A Christmas Carol returns as a
Podcast Play for 2020
Written & adapted by Vinny Mraz
Available for Download December 6, 2021

Shake on the Lake has created  a new way to experience the Dickens haunted holiday classic—as a podcast play!  Join Ebenezer Scrooge and the cast of Ghosts, Memories, and Shadows of Scrooge's unredeemable past, as they try to move him to a redemptive future by understanding the true meaning of the holiday spirit.  
Fergie L. Philippe (HAMILTON) as Ebenezer Scrooge! 
CREDITS
Written & Adapted by Vinny Mraz
Directed by Josh Rice
Produced & Engineered by Sara Stabley and Josh Marcks
Sound Design by Josh Marcks
Podcast Graphic Design by Kat Kuo
Music by Yakov Golman, Peter Rudenko, Taylor Hayward, Craig Duncan, Lindsey Sterling, Mariachan, and Dee Yan-Key.
Starring…
FERGIE L. PHILIPPE as Ebenezer Scrooge and the Ghost of Christmas Present
ASHLEY WINKFIELD as the Narrator, Jacob Marley, Mr. Fezziwig, Belle's Husband and Party Guest
MADELEINE DAUER as the Caroler, Fred, the Solicitor, Bob Cratchit, the Ghost of Christmas Past, Fan, Belle, Mrs. Cratchit, Tiny Tim, Party Guest, Slender, Mrs. Dilber, and Turkey Boy
Executive Produced by Shake on the Lake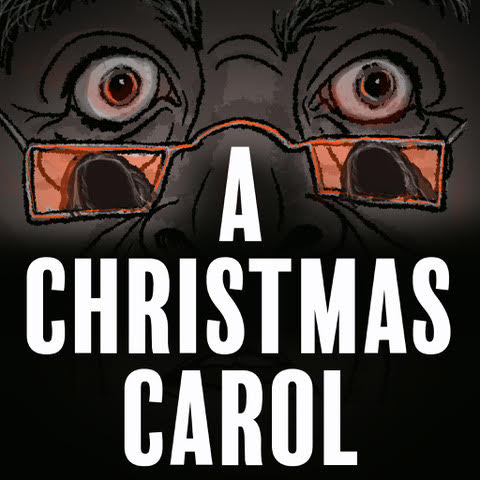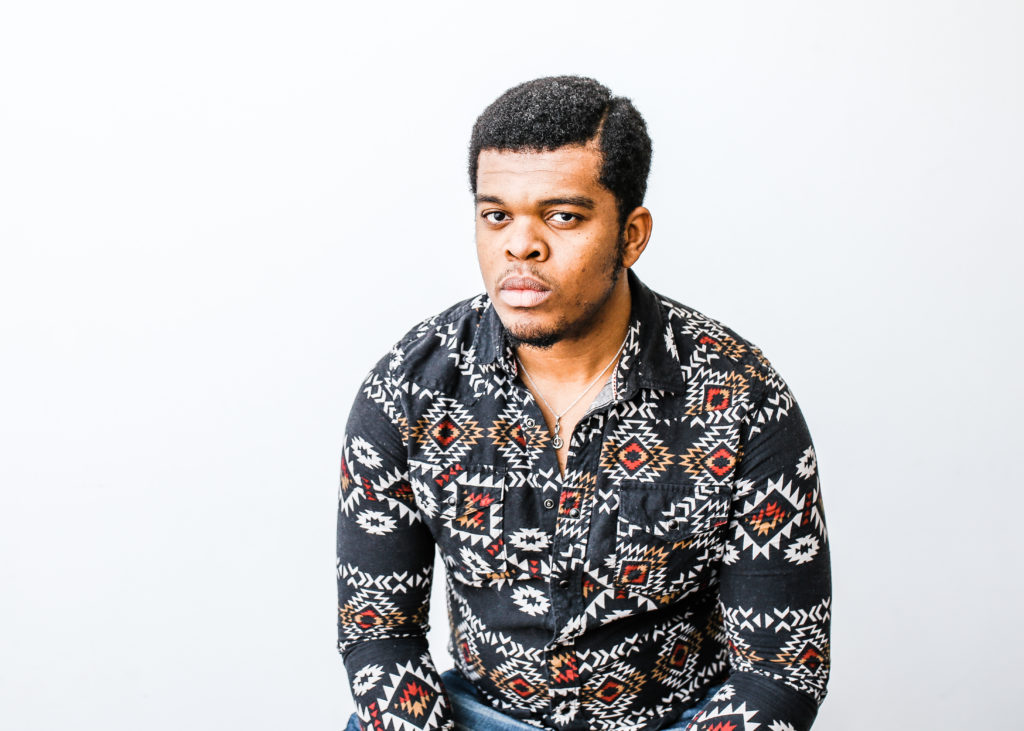 Fergie Philippe originally hails from Miami, Florida. An Elon University graduate, Fergie is currently plying the roles of Hercules Mulligan and James Madison in the Broadway production of HAMILTON.Past work with Shake on the Lake (Perry, NY) includes their 2016 production of TWELFTH NIGHT in the roles of Antonio and Maria. Fergie takes an interest in puppetry, photography and music. He also is a writer, dabbling mostly in screenwriting and hopes to soon produce his own works with his production company Et Toi Productions.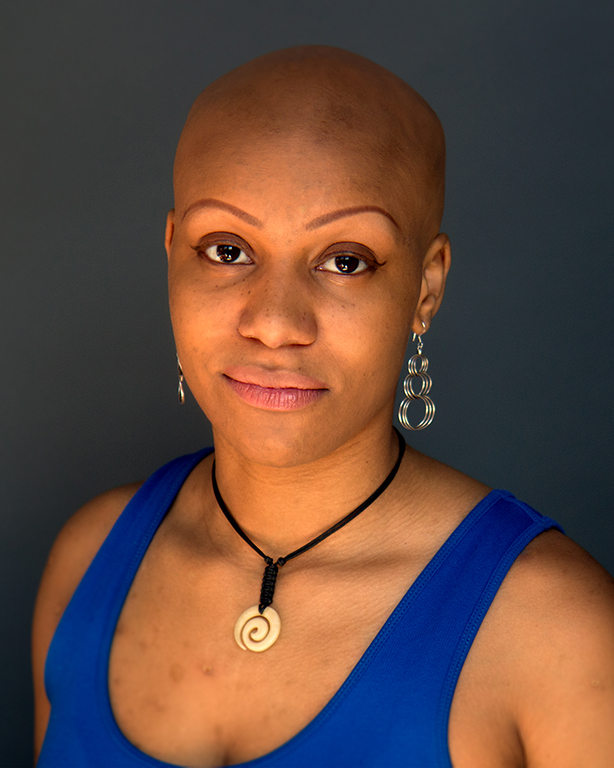 Ashley Winkfield is a multidisciplinary artist with a focus on puppetry, poetry, and performance arts. They began their journey into professional performance at UNC-Chapel Hill where they were introduced to puppetry while workshopping Basil Twist's RITE OF SPRING . After graduating with a degree in Performance Studies, Ashley began performing new works in New York City at locations such as Jazz at Lincoln Center, Abrons Art Center, LaMama, and Greenwood Cemetery. Ashley has also puppeteered in Rachael Shane's THE PAPER PIECE, Mabou Mine's China tour of ANIMAL MAGNETISM, and Torry Bend's THE PAPER HAT GAME AND DREAMING. They currently training with Shannah Rae Vocal Studios and Lucid Body Technique. Ashley is currently based in Brooklyn, NY, and Winston-Salem, NC. For more about Ashley, visit www.ashleywinkfield.com or check out their Instagram @ashleyk.music.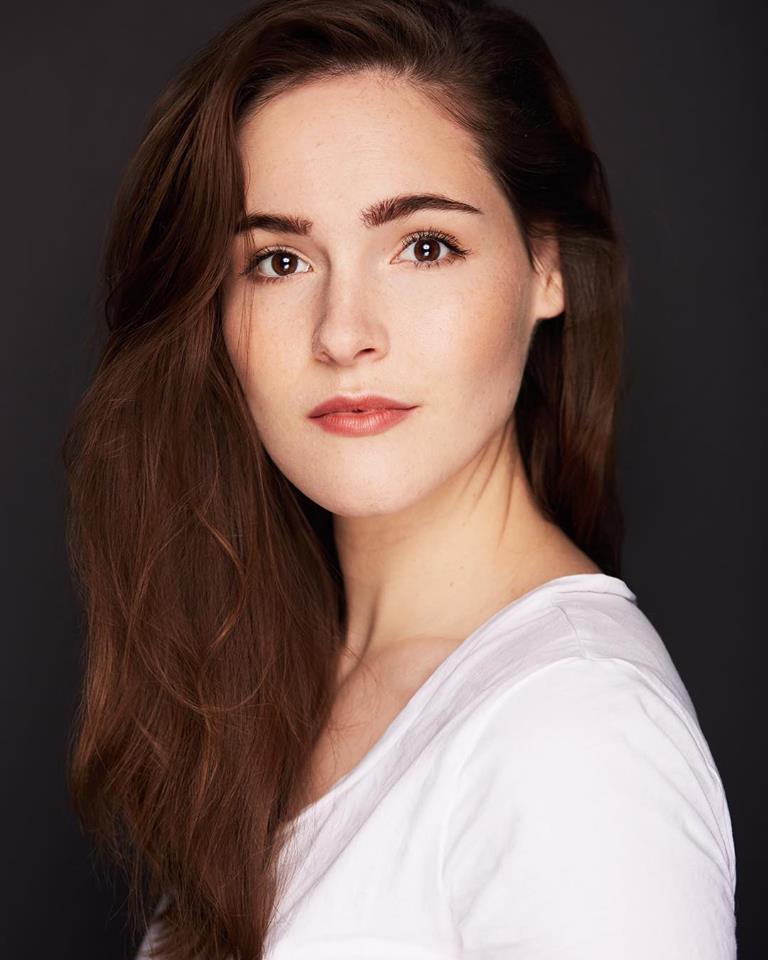 Madeleine Dauer is an actress/theatre-artist and puppeteer whose work encompasses classic as well as devised movement & puppetry pieces, and is glad to join Shake on the Lake's A CHRISTMAS CAROL for the third time! Recent credits include: THE OTHELLO PROJECT (Shake On The Lake); AS YOU LIKE IT (Shake On The Lake); THE MAROONED (New York State Puppet Festival); CORIOLANUS (The BRICK); DRACULA (Strangemen Theatre Company at The O'Neill); LONG DAY'S JOURNEY INTO NIGHT (Flock Theatre/The O'Neill); ANIMAL FARM (Flock). Film: The Cobblestone Corridor (Pilot; Regional Emmy Award); The Murder Pact (Lifetime), Christmas on the Carousel (Lifetime). Madeleine is also a voice artist/audiobook narrator at Tantor Media. BFA Marymount Manhattan College.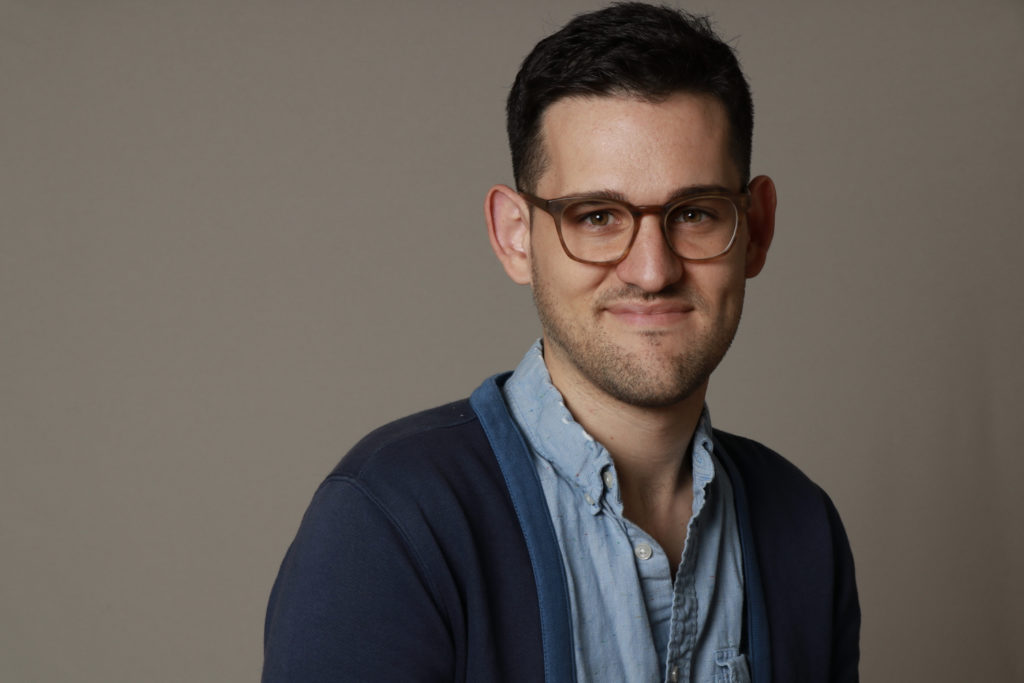 Vinny Mraz
is a playwright, teaching artist and theater maker in NYC. His work has been seen at Object Movement Festival, The Tank, Dixon Place, Little Theater, The Dallas Solo Festival, Harlem Nights, the Secret Theater, New Short Play Festival, the PIT Solocom and Sarah Lawrence College. He was an Artist in Residence with the Object Movement Festival from 2018 – 2019 where he developed an original puppetry piece called YOU CAN SEE NOTHING FROM HERE along with collaborator Chris Carcione. As a teaching artist he has spent the last 6 years working with senior citizens in writing workshops, acting classes and developing original show revues in senior centers and public libraries. He was a 2019 artist-in-residence for the Lower Manhattan Cultural Council's Su Casa program.  He is a teaching artist with Rehabilitation Through the Arts. He works with Lifetime Arts as a trainer where he leads workshops and seminars for artists and administrators on Creative Aging. He is an adjunct professor of theater at Manhattanville College. MFA; Sarah Lawrence College
A Christmas Carol was made possible with support provided by The National Endowment for the Arts, and the New York State Council on the Arts Theatre Program, with additional support from the Conable Family Foundation, Norm Gayford and Mary Conable, Bill Heller, and Angelica Community Radio. This project is made possible with funds from the Decentralization Program, a regrant program of the New York State Council on the Arts with the support of Governor Andrew Cuomo and the New York State Legislature, administered by the Tri-County Arts Council.