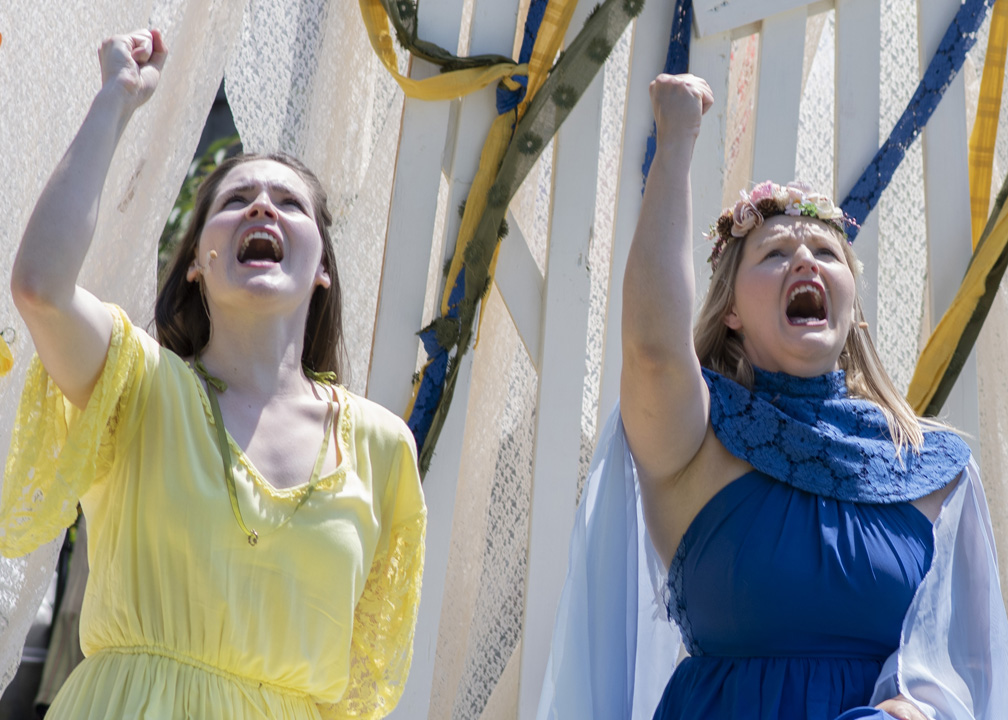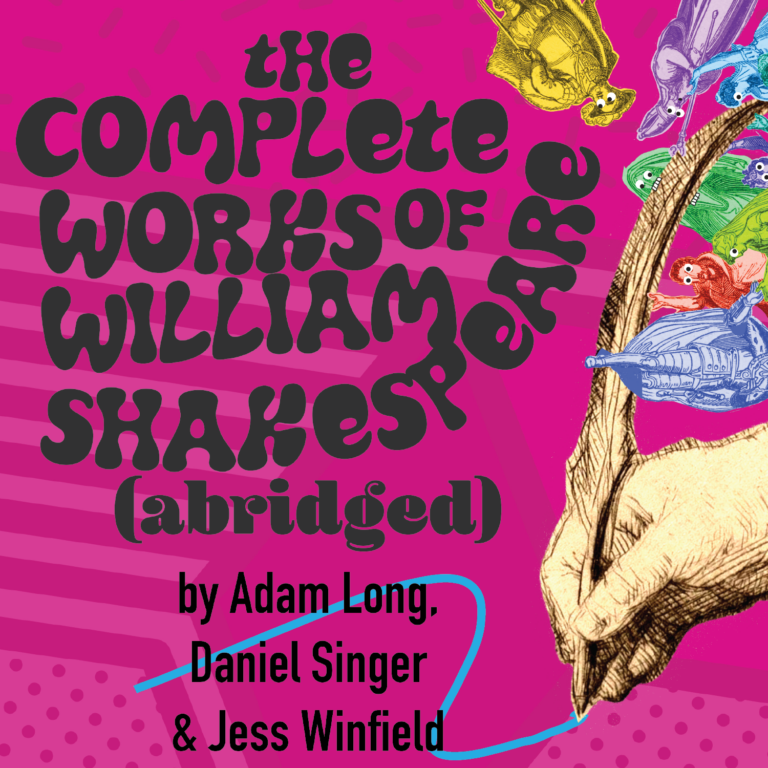 See the first show Shake on the Lake performed in 2012 – now on tour!

Touring  Friday, July 14 to Saturday, August 5
Shake on the Lake (SOTL) has produced live, outdoor, professional
performances of William Shakespeare's plays since 2012, and this summer
SOTL returns on tour in Western New York!
The summer show is irreverent, fast-paced romp through the Bard's plays, The Complete Works of William Shakespeare (abridged)  was London's longest-running comedy having clocked a very palpable nine years in London's West End! Three Shakespearean "super fans" weave their wicked way through all of Shakespeare's Comedies, Histories and Tragedies in one wild ride that will leave you breathless and helpless with laughter. Fun, frantic, and perfect for the whole family!
"IF YOU LIKE SHAKESPEARE, YOU'LL LOVE THIS SHOW. IF YOU HATE SHAKESPEARE YOU'LL LOVE THIS SHOW!" – The Today Show
Join us at idyllic and historic venues throughout Western New York, bring a
lawn chair, and immerse yourself into the world of William Shakespeare
in SOTL's fast, fun, and physical style of performance, featuring live
music and a professional cast of artists. Designed & staged for
Shakespeare newbies and Bard aficionados alike! Appropriate for all
audiences.
Approx. Running Time: 90 minutes with no intermission.
Touring July 14 to August 5

We request you to RSVP to the show in order to estimate crowd size.

Shows marked with an * have pay-what-you-can tickets. 
Directed by Dan Matisa
Cast: Quinn Gasaway, Augustine Nguyen, and Heather Hooten
Stage Manager: Emily Grierson
Assistant Stage Manager: Amanda Kuo
Set design by Austin Aschbrenner 
Costume design by Keagan Styes
Social distancing and COVID-19 safety protocols will remain in place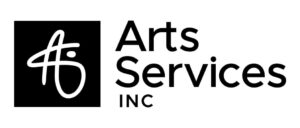 This program in East Aurora is made possible with funds from the Statewide Community Regrant program, a regrant program of the New York State Council on the Arts with the support of the Office of the Governor and the New York State Legislature and administered by Arts Services Inc.
Summer Play Reading Series
Not Your Grandma's History Play
New work by actor and musician Megan Loomis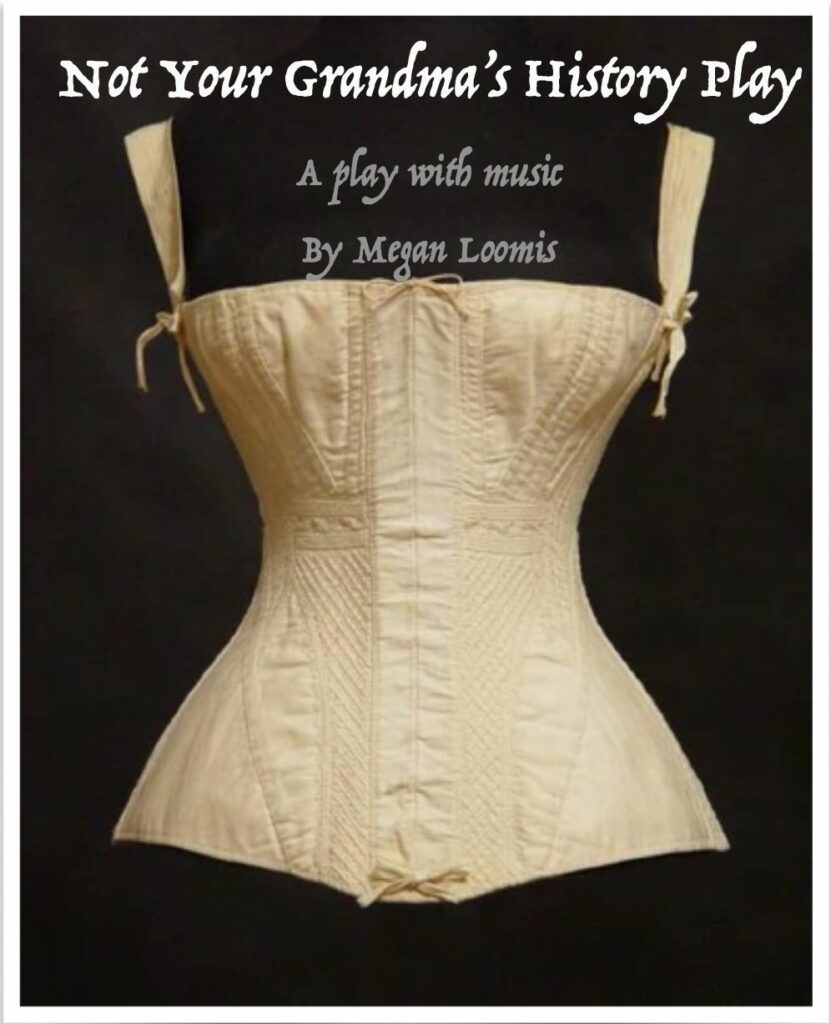 Wednesday, August 2

7:00 p.m.
Theatre@37, Perry, NY 14530

Not Your Grandma's History Play is about a small theatre troupe tasked with putting on a brand new play called Mary Jemison: A Life in 3 Scenes. Down to the wire before the audience arrives, the characters grapple with identity, creative expression, vulnerability, and cultural appropriation in the time of Covid. Written by local actor, and lifelong Mary Jemison enthusiast, Megan Loomis, NYGHP is a joyous and heartfelt exploration of what it means to make something that means something.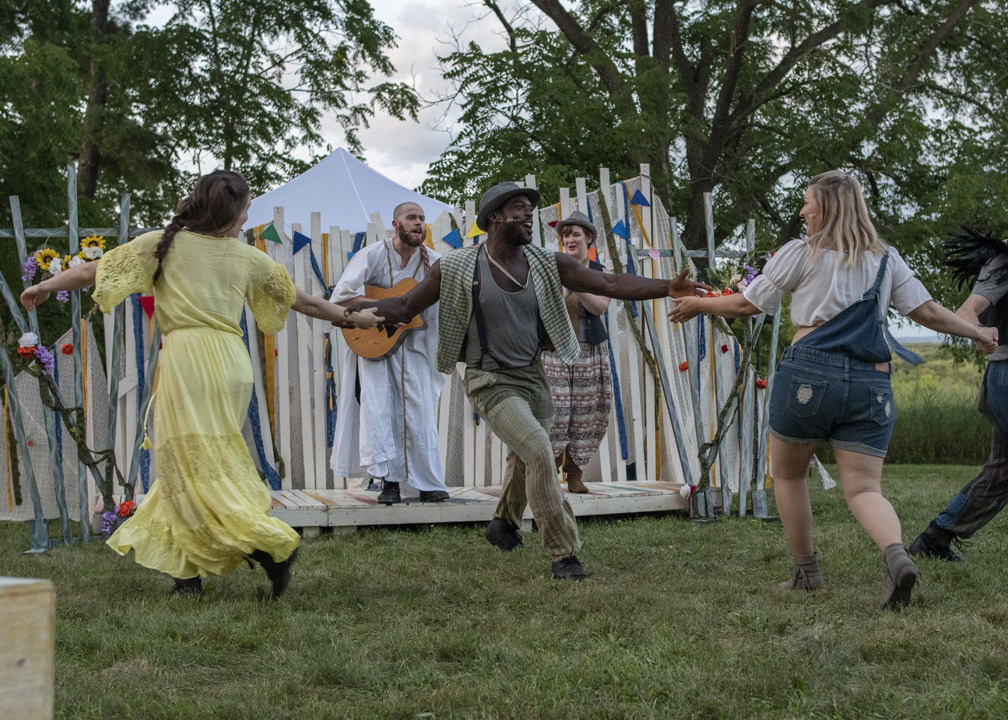 • All shows are 90 minutes (or less) without an intermission
• Lawn chairs and blankets are recommended for all venues
• All ages welcome
• Selected shows have student performances before
• Selected shows have an Actor Talkback after
• All shows begin with live pre-show music, you are not late if you hear music